Mantarraya Residences
Mantarraya Residences are part of the 4,500-acre luxury master-planned Danzante Bay community adjacent to Baja California Sur's coastline inland marine sanctuary. Flanked by the rugged Sierra de La Giganta Mountains and the Sea of Cortez, the Mantarraya Residences offer owners a unique combination of luxury, wellness, unbeatable ocean views, superb natural beauty, and just a short drive from the Loreto International Airport. Golf, hiking, snorkeling, diving, historic places, and fishing are some of the activities that you will enjoy right at your door. Your life as you always imagined
Check out the listings at Mantarraya Residences
LOCATION
Located in the beautiful Danzante Bay this exclusive oceanfront development features luxury condos and penthouses with breathtaking views of the Sea of Cortez.
WELLNESS LIFESTYLE
For those seeking a lifestyle that emphasizes healthful activities, Mantarraya is an ideal spot. The development has been designed to improve physical and mental well-being and offers a unique experience that will kick start your journey to better health and better living. The exclusive Biophilic wellness center will provide members with a holistic luxury lifestyle encompassing both ocean and desert elements
AN 18 HOLE MASTERPIECE THAT SHOWCASES THE SPLENDID VISTAS OF LORETO BAY
On a stunning, world-class site along the east coast of Mexico's Baja Peninsula near the historic town of Loreto, Mexico, Rees Jones has crafted TPC Danzante Bay, a brilliant, multi-themed 18-hole golf course that runs over and through valleys, arroyos, dunes, and foothills.

The remarkable golf course is enveloped in panoramic vistas that show off the natural beauty of the region. From every angle, striking images of the Islands of Loreto and the surrounding Sierra de la Giganta mountain range take your breath away, while the challenging, yet rewarding Baja golf course beckons you to return for more. Each hole at TPC Danzante Bay provides a truly unique experience as the front nine leaves you entranced with exquisite views and the back nine increases the drama with cliff holes that hang over the Sea of Cortez and Danzante Bay.
FLOORPLANS
AMENITIES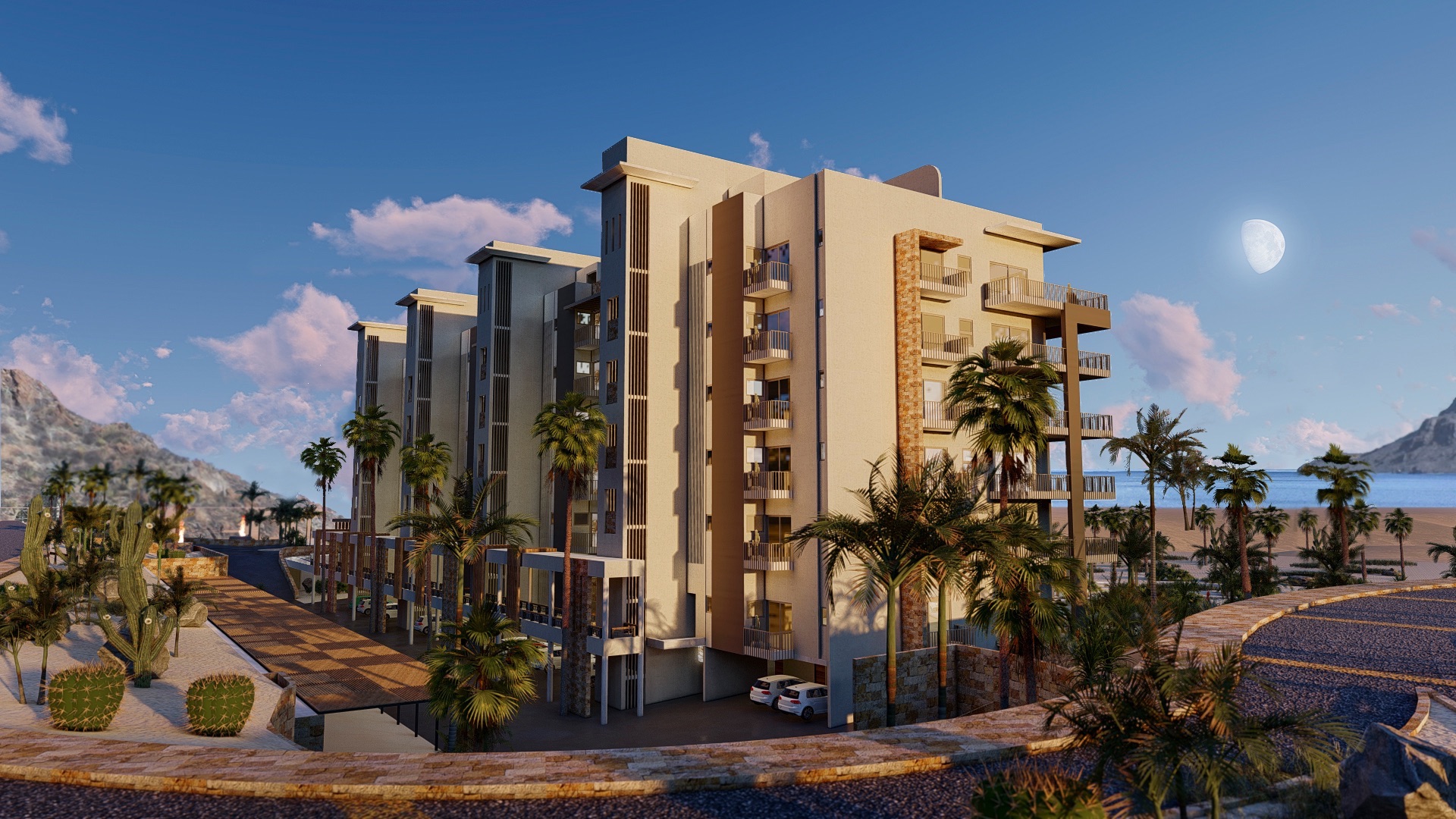 PRESS